Why Custom Websites Get Better Google Rankings
Jul 15, 2022
Architechs for the Web, Inc.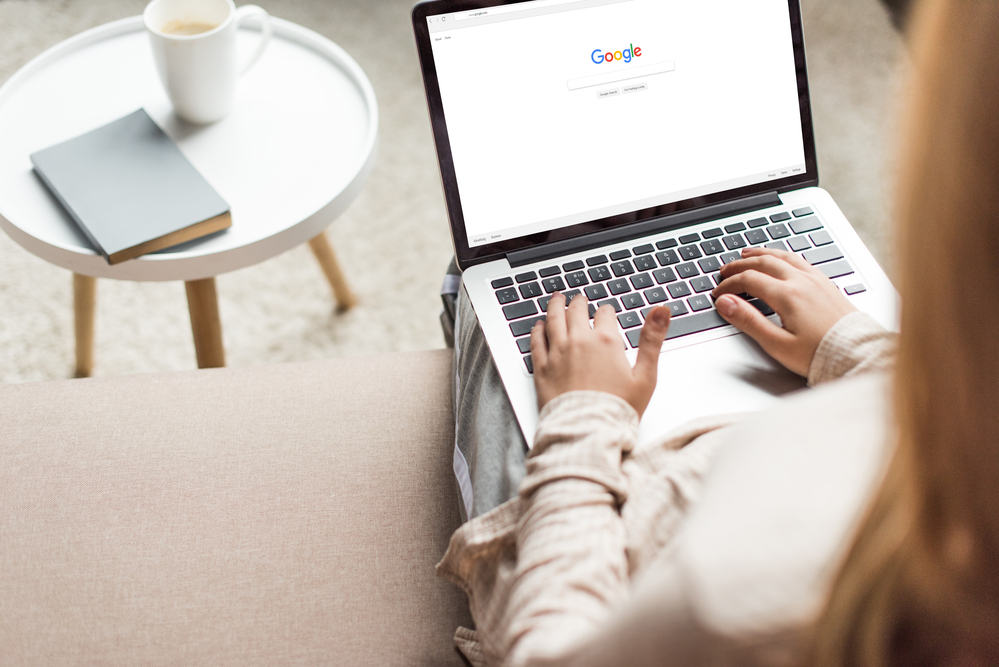 Imagine investing considerable time and money on a website that is not visible online to customers searching for the products or services you offer. That's what happens when Google's algorithm does not recognize your site as trusted, interesting to their search engine users, and engaging enough to hold the user's attention. The good news is a custom website from Architechs for the Web can give you the Google ranking booster you need to get noticed and attract more leads at an affordable price.
Stand out to Google as Unique
While it may seem like the least expensive option up front, buying a template website and adding your content will end up costing you more in terms of marketing campaigns to attract Google's attention in the long run. This is because your site will be harder to distinguish from a competitor for rankings in search returns. Therefore, Google may overlook your site and select another instead leaving you no choice but to add to your marketing budget for other services that can help you rank higher.
At Architechs for the Web, we build custom websites that are as unique as your business and your team. We add your branding message, colors, and overall vibe to a fresh look that sets you apart from competitor sites. Then, we add the search engine crumbs with professional SEO-driven techniques, tools, and content that attract Google's attention allowing more online search users to find you.
Professional Looking to Your Mobile Site Visitors
Does your website look great on mobile phones and tablets? If you have content or images that look either overly condensed or expand out of the screen viewing area, Google will penalize your site with lower rankings in search returns. After all, most searches are now conducted by smartphones. This is especially true when looking for local services or products. Thus, if your site is difficult to navigate and read or the images look off on an iPhone or Android device, Google's algorithm may place your business below competitors with more mobile-friendly sites.

An affordable and easy remedy for this issue is to request a custom-built site from Architechs for the Web that will be designed from the ground up with mobile users in mind. This way, everything scales perfectly no matter which screen size your customers are using to view your content. From watching videos and reading blog articles to scrolling through your portfolio images, site visitors will be in awe of the striking aesthetics and intuitive navigation.
Customized Means More Control
Although it may not seem like something to consider when first developing a digital footprint online, maintaining control over site changes and "Google food" updates is essential to attain and maintain top rankings in search returns. Adding keywords and making other site improvements that could significantly impact your Google rankings is important in order to keep pace with Google's algorithm changes and new audience search preferences. By using a custom site, you are in control over your data and updating site options, which is far more affordable than having to purchase an entirely new site every other year.

Make Your Call-to-Action Clear
A custom site will allow you the flexibility and empowerment you need to alter any element at any time where pre-made websites have limitations. This is also helpful for making your business contact information and purchasing options attract the eye of your site visitor. After all, what good is increased traffic to your site if your customers cannot find a way to contact you or clearly understand how to purchase items? In other words, if your site is not built and easily modified for your specific needs, you could be losing sales or frustrating your site visitors.

Effortless Content Changes Without Coding Skills!
In addition to your website design elements, we believe such flexibility should be factored into your content management system (CMS). That's why we built a powerful CMS called "Fanspike" that is helping hundreds of our clients make effortless updates to product and service highlights, team announcments, blog articles, and price changes with zero coding required! The future of content management is here at Architechs for the Web and it's more affordable than you think. Reach out to our Google experts for your free quote and let us show you how we are going to change the way search engines locate and promote your site. Call today!