KPIs to Measure Your Marketing Campaign Success
Jul 01, 2022
Architechs for the Web, Inc.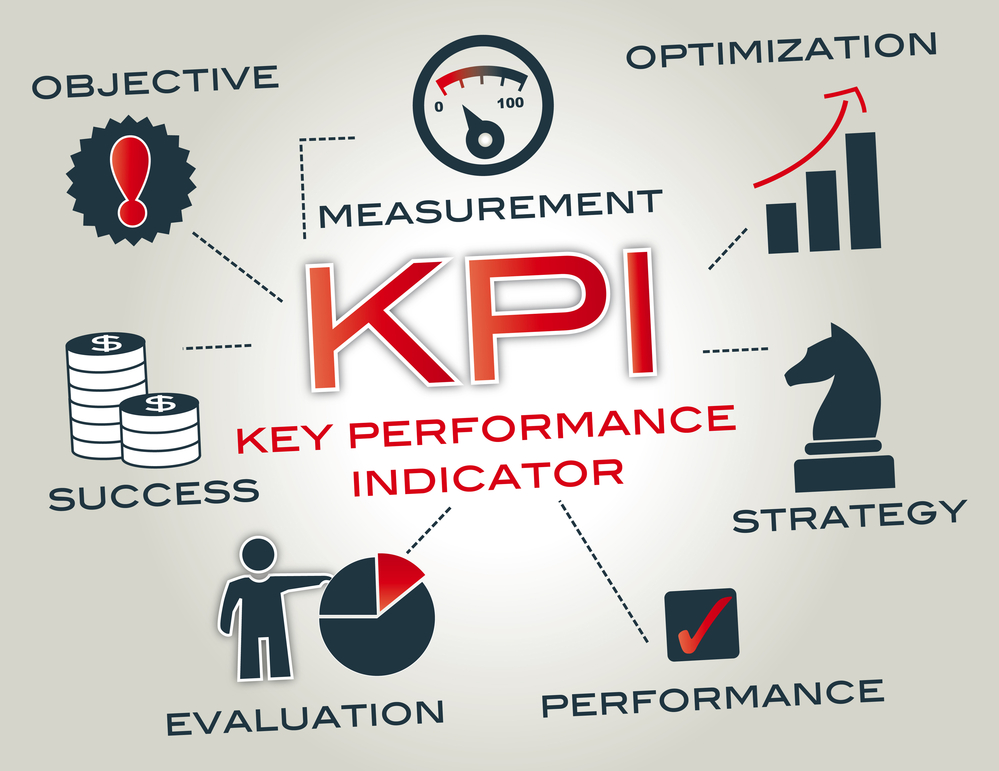 When you start a marketing campaign for your business, you have certain goals in your
mind that you will need to keep track of using certain Key Performance Indicators (KPIs). In other words, every campaign has a set of objectives you must achieve or it cannot be
deemed either a success or something to learn from and begin again. So, how do you determine if a campaign is getting favorable results for your investment? Start with these helpful KPIs.
What are KPIs?
KPIs are used to measure performance in a quantifiable way by choosing a few metrics that can help analyze a campaign's progress and its results. They ensure that the marketing campaign is on track and meeting or exceeding your primary objectives. Since metrics exist for every industry and goal, you must choose the ones that will best fit your business goals.
Common Objectives and The KPIs That Measure Them
Here are a few of the most popular objectives and the KPIs you can use to measure the campaign's success.
1) Drive Website Traffic
Almost all businesses have an online presence today, and they often run marketing
campaigns with the primary objective of driving traffic to their website. The main goal is, of course, to generate leads. The idea being the greater the number of people who visit your website the better the chance of making an online or in-person sale. Hence, it is important to analyze the volume and targeted demographics of the site visitors you are attracting to make certain your marketing campaign is reaching the right audience for your products and services.

There are several metrics used to analyze website traffic:
Total visits
Unique visits
Returning visitors
Session duration
Visitor demographics
2) Increase Sales
The objective of most marketing campaigns is ultimately to increase sales for your business. Hence, it is important to ensure that sufficient sales have been generated to give a solid return on your marketing investment. Business owners and marketing managers use the return on investment (ROI) to evaluate the amount of sales generated from the campaign.
For example, if a marketing campaign has cost you $2000 and the sales it helped generate were worth $6000, it's clear that the campaign reached and resignated with your targeted audience.

3) Build Online Engagement
Social media is a crucial part of marketing today. It gives you access to your audience and
allows you to engage with them to understand more about your customers, build rapport, improve your products and services, and develop a unified brand identity. An
an excellent way to measure your marketing campaign success for online engagement is by keeping track of these key social media metrics:
Follower growth rate
Engagement rate
Reach
Post shares, likes, and clicks
Brand mentions
3) Become a Household Name
In order to build sales, it is important to introduce your products, brand, and services to your target audience. Social media and search engines like Google can help you do this more affordably and arguably faster than offline marketing campaigns. Use the social media reporting tools and Google Analytics to note the reach and number of impressions for each of your posts. From this information, you can determine which campaigns are reaching more potential customers online. Such KPIs make it easy to generate similar successful content without having to reinvent the campaign in its entirety as well as plan the timing of your social media posts around your target audience's typical online schedule.
4) Improve Google Rankings
If you want to reach out to your customers who are searching for your products and services online, it is imperative that your website should land on the first page of Google search results. Many organizations try to do this organically. However, the process can be very slow and, with so many paid advertisements, there is an ever-increasing chance your organic URL may not be visible.

For this reason, companies use Search Engine Optimization (SEO) to improve their Google
ranking as well as Pay Per Click (PPC) search ad campaigns. So, how do you know if these tactics are working?

Google has its own tool called Google Analytics that you can use to track your SEO
practices and improve them according to your needs. You can also track a few
metrics like:
Keyword ranking
Session duration
Pageviews
Content efficiency
Bounce rate
A Final Word About KPIs and Measuring Your Marketing Campaign's Success
Large-scale marketing campaigns require a lot of investment. KPIs like those noted above can help you measure a campaign's success in building rapport with current customers, introducing your brand to new site visitors, and generating sales leads. Of course, that makes it all seem so easy when the reality is each campaign comes with a unique set of challenges and complexities to navigate.

But, the great news is you don't have to research, strategize, develop, craft, edit, tweak, and monitor your way through each marketing campaign. At Architechs for the Web, we offer affordable PPC ad campaign management, SEO services for your website, and content creation solutions using proven techniques, tools, and reporting you can trust. Contact an experienced SEO expert to develop your roadmap to success today!