7 Reasons Website Marketing is Important for your Business
Jul 15, 2019
Architechs for the Web, Inc.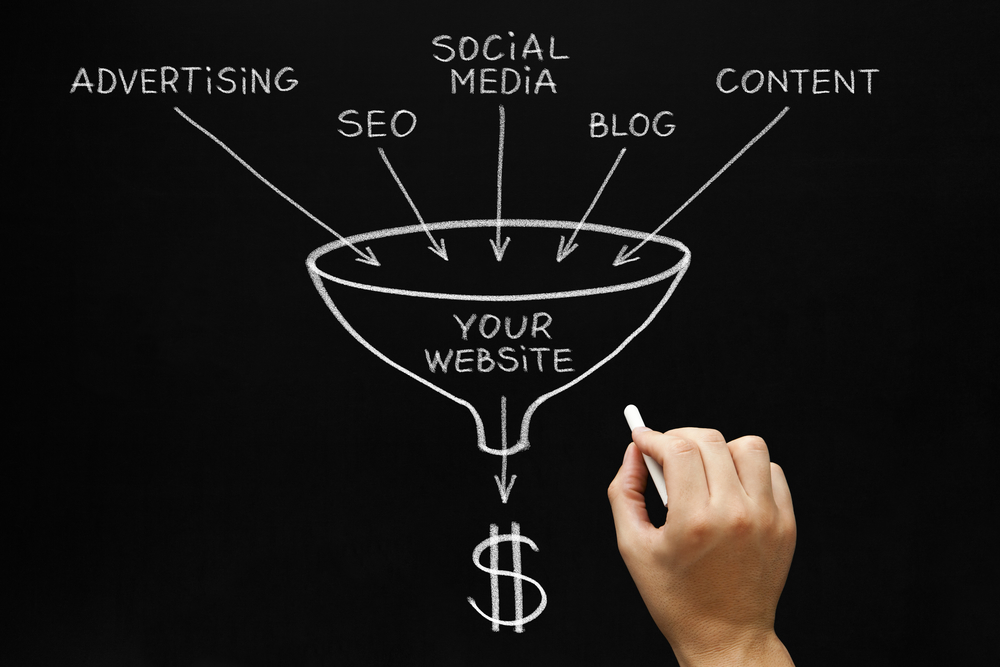 Are you looking to increase your sales, generated new leads, highlight your latest product line, or introduce your company to a larger customer base? If you have been contemplating getting a website and using it to promote your products and services online, this article may help you see how website marketing brings you the best return for your investment. Here, we will review the top seven reasons marketing online is beneficial for most, if not all, industries, no matter the business goals you are trying to accomplish.
1) Website Marketing is Affordable and Essential
First, let's explore the brass tax. Building an online presence has never been easier or more affordable! Meanwhile, with television advertising, your costs are largely dependent upon the customer viewing percentage, whether the customers reached are interested in your products or not. While it may only seem like a 30 second ad, you are paying for the number of audience members reached. This can add up to $17,000 or more quickly! Plus, your commercial is being viewed by many people who are not members of your targeted audience yet you are paying for their viewing the ad just the same.
Billboard advertising can cost you between $250 and over $15,000 per month. True, this is typically a less costly option than a television commercial. However, your audience reach is limited to the number of cars driving by the billboard minus those who drove by without paying attention to the ad. Also, there is here again no way to limit the viewers to your intended audience. If you are looking purely at the bottom line, you will likely be paying a minimum estimate of $3,000 per year for a rural less visible ad.
Even if your money was well spent with the above types of advertising because enough viewers are interested in your products and services to make the advertising campaign profitable, many will still look for your website to learn more or place an order in this digital age. The days of quickly writing down a phone number or address are all but gone.
It is estimated 96% of Americans use a cell phone and 81% of those phones are smartphones. This means anyone seeing your billboard or television commercial who is interested in buying your products or learning about them is likely to look up your website and Google reviews before visiting your physical location or calling your business number. When they enter your company name in the search, a list of your competition will be returned without a SEO friendly website. Additionally, if you do not have an online presence through marketing your website, your competitor may still reap the rewards of your advertising campaign. In other words, website marketing is the most affordable option since without a properly built and marketed website, your other advertising efforts may be in vain.
2) Target Your Potential and Current Customers
Reach the customers who are online looking for your products and services using website marketing. Unlike other advertising methods, you can narrow down the audience demographics that view your shared blog articles and posts as well as your paid online ads. This increases the likelihood of completing sales, generating fresh leads, or reach any marketing goal because the people viewing your product and service information are those who are at least interested in learning more, if not buying.
3) Get Measurable Results
There is nothing that comes close to tracking interest and demographics like online marketing! If you want to see the numbers, online marketing is the way to go. You can even list polls on your website to engage your audience for more statistical data. Whether you want to record the number of new viewers of your website or the length of time they stay on the site, website marketing affords you the chance to be a rockstar at the share holders' meeting.
4) Your Competition is Taking Your Customers
If you are not already creating your online presence, then your competition is likely stealing the customer base that could be yours. New customers and current customers alike may check out the competition with five star reviews when your business does not pop up high in the SEO rankings. In fact, there are so many business websites online now that when customers learn about your company and find out that you do not have a website or reviews to read, they may be concerned about the legitimacy of your business at this point. This is especially true if other businesses offering similar products have great reviews and a high ranking website.
5) Expand your Brand while Driving Leads and Sales
By creating a monthly or bi-monthly blog on your website and linking those articles with Facebook, Instagram, and Google My Business posts, you can expand your brand recognition and generate leads and sales. Facebook alone has 1.56 million active daily users! Consider the unlimited potential your business can unlock with such an extensive daily audience.
6) Websites Improve Communication
Websites are easy to update so that your most recent content is readily available for all viewers. Promote your latest products or sales on your website and with social media posts and online ads that link back to your website. Your website is the central location for both your employees and customers alike to find information on your products and services.
7) Meet your Clientele
Websites and social media pages also offer customers a forum to give immediate feedback and ask questions. This is their chance to get to know more about what makes your company different. Moreover, this is an opportunity for you to read what needs to be improved upon or what you should highlight that people love.
Therefore, with so many reasons to create a website and utilize website marketing, this form of advertising can work for any business size, industry, or expansion goal. Website marketing is more affordable than other forms of advertising and it is essential to reaching your targeted audience before your competitor does. Do not miss another lead, sale, or donation opportunity. Contact us today to find out more about just how easy it is to use website marketing for your business needs.