What You Should Look for in a Primary Care Physician
Jul 01, 2020
Navarro Medical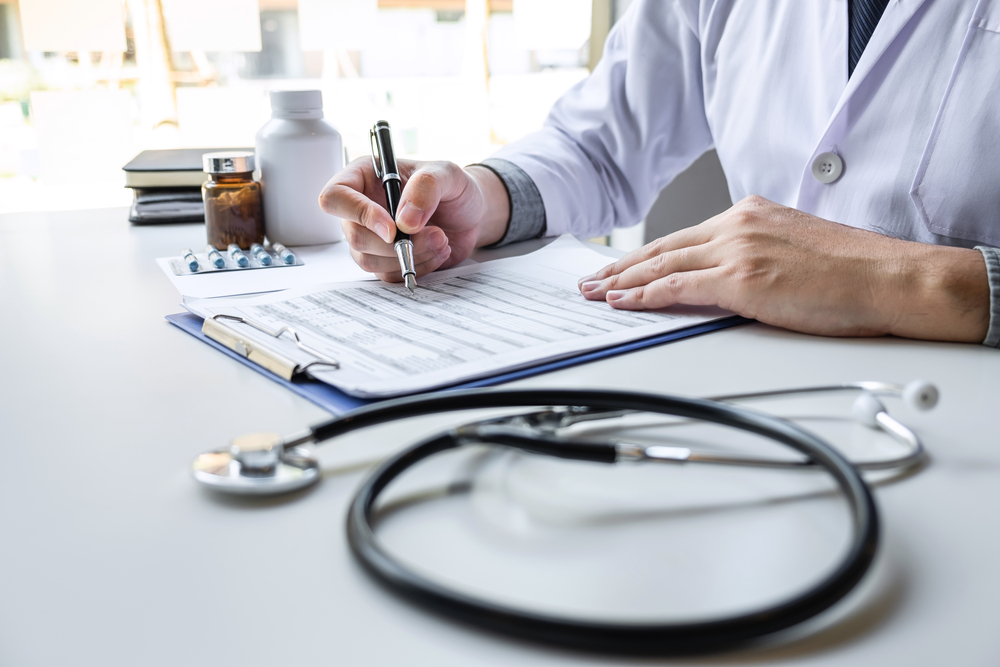 What does it mean to provide the best care to your patients when you are a primary care physician (PCP)? Whether you are new to the Lake Wales, Florida area or you are simply curious about what makes some doctors stand out from the rest, here is a checklist that may help you decide if Dr. Navarro at Navarro Medical is right for you while meeting researching your options.
Treats You as a Unique Individual
Look for physicians who take their time to get to know more about you and any symptoms or health concerns you may have. At times, you might have the impression the number of patients being seen that day matters more than your healthcare to some doctors. Dr. Navarro and his staff work to ensure each patient feels like they are being welcomed into a safe friendly space where they can relax and take the time they need to find answers to challenging questions, trust the diagnosis, and explore the most effective treatment options. As a result, his diagnosis and treatment plan is far from the one-size-fits-all approach.

"I'm a pharm tech. I watch Dr.'s prescribe patients the same thing to everyone. And never care much for the patients once they left their office. Which I have experienced. Also treated as a number and rushed out and not listen to a thing I would say as if I were ignorant of what's being told to me. But this is so common. But with Dr. Navarro, it is completely opposite. He gives you his undivided attention. I feel like I can be completely open and myself. The staff is amazing! They are on point. So helpful and understanding. Feels like an actual family Dr.!!" - Tori B.
Great Listener
Along with getting to know the patient, it is important to select a doctor who wants to hear what you think as you are the one experiencing the symptoms. For example, if changes to your lifestyle, work environment, or living situation are associated with the symptoms, that information can have a deep impact on your diagnosis and treatment. Dr. Navarro understands patients who know something is not right with their health should have the opportunity to openly disclose any information that may be causing their symptoms and underlying conditions.
"Hands down one of the BEST doctors around!!! Dr. Navarro is very knowledgeable, patient and so kind.
He listens to all your concerns and very genuine. He takes pride in his work and it truly shows in the great care he provides for his patients. Dr. Navarro and his office staff are so warm and welcoming and make you feel like a human being and not just another patient. Dr. Navarro is definitely making his dad proud by following in his footsteps to becoming a well known, established, and one of the best-known Doctors in Lake Wales. Dr. Navarro definitely is a rare gem in this small town. So if you're looking for a great primary care doctor, look no further. You will not be disappointed." - Jessica O.
A Comforting Personable Approach
Sometimes, health chats can be awkward, to say the least. When you find yourself asking questions or talking about potentially embarrassing topics, does your physician and staff make you feel comfortable? Being honest with your physician is critical in order to receive an effective treatment plan or, in some cases, making some health-impacting mistakes. Therefore, Dr. Navarro does everything he can to put his patients at ease so they can ask the questions they really want to know instead of relying on mixed messages found on the Internet or allowing symptoms to worsen without treatment.
"The front staff at the office is extremely nice and welcoming, the nurses are great and very informational, and then there is Dr. Navarro.
He is everything you look for in a physician; he is a great listener who hears out what is ailing his patients, he takes the time to be thorough and isn't trying to rush through the appointment. Dr. Navarro is also amazing at following up with his patients, to him, the appointment doesn't end when the patient walks out the door. Dr. Navarro is everything you would want in your regular physician and then some." - Kyle A.
Experience to Properly Diagnose
Of course, being patient and having a great bedside manner are not the only things to look for in a PCP. You also want a physician who knows his field well. As a Doctor of Osteopathic Medicine, or DO, Dr. Navarro is a fully licensed physician who also practices a holistic approach to health and wellness. This extra knowledge helps him proactively address medical concerns and navigate through more challenging illnesses.
"He's caring, will get intimate and he asks questions to me to give the information he needs to give the BEST CARE.
He has a GIFT and USES IT. TRUTH: not picking him as your Doctor is a HEALTH RISK." - Cynthia P.
Searches for Answers
If your physician does not have a working knowledge of your medical concerns, does he or she spend time searching for the answers? Dr. Navarro acknowledges there are some conditions that exist yet are not taught in medical school as they may not be prevalent or there is not enough information available on them. When those occasions to explore such cases arise, you want a doctor who is willing to go the extra distance to search for a greater understanding to provide you with the best possible treatment and help you find relief.

"I absolutely adore Dr. Navarro. He has gone above and beyond the call of duty for me. I have a rare form of anemia and he has taken the time to study up on it and also educate his staff as well, so they will all have the knowledge to be able to give me the best care possible. I would recommend Dr. Navarro to anyone." - Cynthia B.
Convenient Comprehensive Services

Lastly, look for a physician who values your time and offers a full suite of services. By offering a variety of health screenings, ongoing care treatment options, and wellness assessments, Dr. Navarro makes it easier for patients to receive the care they need without having to make a series of appointments at different medical facilities. Additionally, his telemedicine appointments for qualifying patients, walk-in appointments, and hospital visits enable patients to maintain treatment consistency when the traditional scheduling of an office appointment is not an option.
"He is kind, knowledgable, and trustworthy. His office has services most primary offices do not provide.
He welcomes walk-ins, which is amazing. His office staff made me feel welcomed." - Mason P.
Thus, when you are in need of a top-performing physician for your PCP, these qualities can serve as a guide for finding one that can provide the level of care you deserve. If you live in the Lake Wales, Florida area, check out Dr. Navarro's 5-star reviews and see why patients love Dr. Navarro and his team members for yourself. Make your appointment either online or by calling (863) 949-6541 today!