5 Things to Consider when Designing Your Website
May 15, 2019
Architechs for the Web, Inc.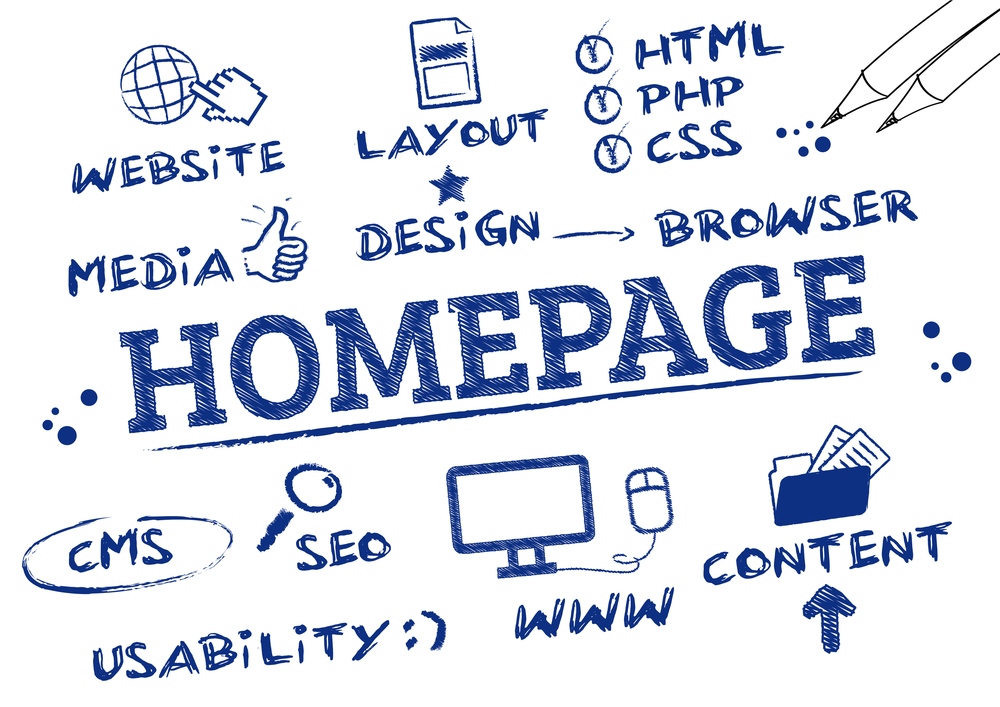 When forming your online marketing strategy, it can be easy to focus a lot of your attention on the critical back-end features of a website. Is it SEO-friendly? Can my customers see my site on their phones as easily as on their laptops? But, what about how it looks as a first impression to users? Although there is no limit to how creative today's sites can be, these five elements should be always considered before purchasing or approving the look and feel of your business website.
Start With The Colors From Your Logo
Try selecting three main colors from your logo design. If you only have two colors in your logo, add a third complimentary color to use throughout the site. There are some great ideas out there for colors that look gorgeous together. It might even be helpful to look up home design colors for more ideas on what works visually well together and what clashes. The best news about your color selection is you can also use the lighter and darker versions as needed for heading, icons, and more.


Incorporate Your Audience's Vibe
True, this is your website, not your customers' site. However, when you create a web design, you want to think about how it will appear to your targetted audience. To complete this element of design, you will need to collect some data on your consumer demographics and their interests. Add the services or products you sell to this data to get a complete picture of what your ideal customer may be attracted to as well as searching for on your site. For example, if you make and sell your own skateboards, your site may sport a more edgy colorful vibe than a site selling pianos where a more elegant and modern feel is often expected.


Showcase Your Media Uploads
For photos and videos, draw out where you want them to be viewed on your website and how many you want to display. You might think only an art gallery, photographer or hair salon would have a lot of photos on their pages, but remember pictures when carefully placed can tell the audience more than a few words about your business. On that note, pictures should be chosen carefully with special attention paid to the finer details, such as the overall mood of the photo and what is in the background. While this may seem petty, you can bet the observant site users will notice them. Also, do not forget SEO friendly tags, titles and descriptions as these are key to getting a better ranking on the keyword search returns.

Regarding slideshows and videos, short, to-the-point and simple is usually better. The more that is happening and the longer it plays, the less chance you have of holding your audience's attention. There are many styles of making effective videos and slideshows for your business. Check out some of these tips for more information.


Make Your Call To Action Clear
As you sketch out your design, add your contact information somewhere at the top banner in a larger size font and make it bold. Then, draw out a plan for how you want your call to action (CTA) to be noticed in such a way that users cannot help but act on it. Maybe you need a "Add To Cart", "Get Started", or "Call Now" button. Perhaps you want something more creative or you need three or more buttons on each page. Your CTA of choice will depend on the type of business, target audience and the goal of the website. Learn more here about how to steer the user towards your call-to-action.


Add The Details
You have them hooked on your business and CTA. It is time to show users how to get to your stores with directions, give them more information on relevant industry or product topics by linking to other helpful non-competing websites, write some articles of your own to highlight your products and services each month, and get liked on Facebook and other social media platforms by placing a link to your social media pages.
Mapping out your website, much less drawing your pages can be overhwelming. Take it one page at a time while putting into practicing some of the above hints, and your site should come close to all you imagined it could be in appearance. Then, start the building process yourself or bring your design to Architechs for the Web and let our experienced team of experts bring your drawing and ideas to life by building a SEO optimized and secure SSL website you will love using our own powerful Fanspike content management system. Contact us today for a free consultation to learn more!