ASD Trade Show 2019 Recap
Aug 05, 2019
Architechs for the Web, Inc.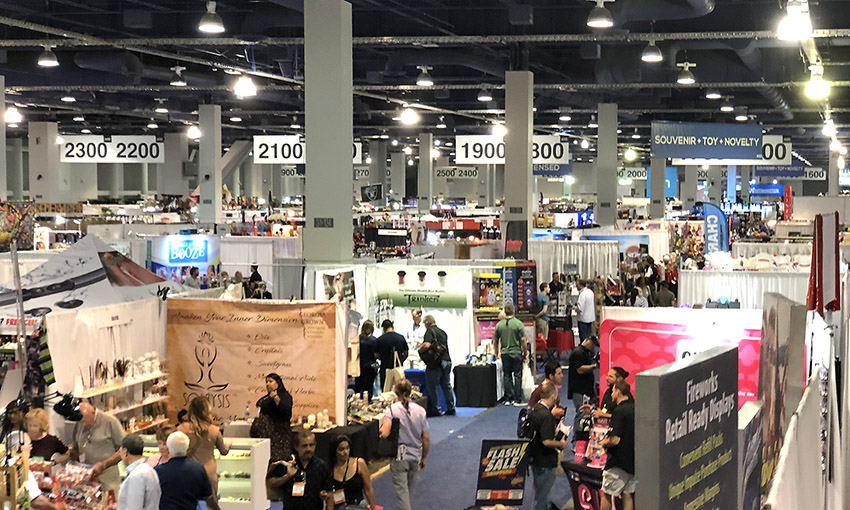 Whether you are looking to buy top brand merchandise at amazing prices, sell your services to company representatives with substantial buying power or you want to meet the experts promoting their latest products, ASD Market Week in Las Vegas is the place to be! We were thrilled to have been a part of another exciting event week as we watched buyers and sellers from around the globe participate in the many shows and interactive booth displays. If you were unable to experience this year's ASD Market Week, this is what you missed.
What we Love about ASD Market Week
ASD stands for Affordable Shopping Destination, and you can bet it lives up to its name! Every year, with over 45,000 buyers collectively spending an average of $2.8 billion (or $82,500 each), 100 trade shows, and 2,700 exhibitor booths, we honestly can't think of a reason not to go! Picutre meeting the industry best in each retail category, generating leads with serious buyers, and showcasing your own creative genius during your live demonstrations or booth displays all within the same week at one location. No lengthy drives to client sites or cold calls required. One site has all you need to boost sales while gleaming inspiration from crowd participation.
We could get used to this Premier Status!
Talk about your VIP treatment! Companies we have the priveledge of working with such as L2P toys, Awesome Perfumes, Scooterlink, and Totalshopper have all joined the ranks of those like us making the most of this extreme trade show opportunity. So, walking down the aisles and seeing familiar faces everywhere is a bit like celebrities must feel at an awards ceremony. For us, ASD is a week of revving up our passion for delivering high performance guaranteed services when we see both current clients and new prospective shoppers. In fact, we dig the vibe so much that we have become the premier vendor for exhibitors and attendees!
What we Offer at ASD
Many people know about our flexible custom-made websites that offer user friendly navigation and fast load times across multiple devices. But, we are so much more than just a great web design firm. Your business is one-of-a-kind, and we think your website should be too! Our websites are made-to-order with our client's vision in mind. With a website from Architechs for the Web, you are in control of managing your content without ever needing to take a class on HTML or JavaScript.
The flexibility we offer is one reason our website services are such a huge hit at ASD Market Week, and it all stems from our content management system (CMS) we call Fanspike. Unlike pre-constructed website themes that are built on a shared CMS without client input, our websites are specifically tailored to each industry we service in addition to the different needs or requests of the individual company. Plus, we back our products and services with a satisfaction guarantee. These advantages plus our streamlined customer service approach make every client feel as if their company is our only account.
The proof is in the pudding. View our web design company portfolio and see how we use Fanspike to help small, mid-size and large companies alike. Fanspike powers hundreds of company websites from around the U.S. with ease!
Another Big Reason Clients look Forward to Seeing Us at ASD
Manufacturers come to us during ASD to help create a SEO-ready website to get the word out about their products and services. However, they also quickly discover that a website is just the start of what we can do to increase web traffic, improve brand or cause awareness, generate leads, and boost sales. We take care of all your SEO, content marketing, social platform marketing and email marketing needs! No more dealing with multiple companies looking for one to write posts on Facebook and Instagram while another writes blog articles, creates an ad for Google, or builds the website. Our clients have enjoyed the luxury of having a full array of online affordable marketing services available within the same company that has been offering superior results for over ten years and counting!
That said, just because you missed us at ASD Market Week does not mean you have to pass up the discounted savings on your website or online marketing needs. We provide competitive pricing for all our clients as well as a website grant program for a limited number of nonprofit events and organizations. Call us anytime for a free quote to see how we can take your business to new heights online!