7 Best Local SEO Services for Small Businesses in 2022
Aug 15, 2022
Architechs for the Web, Inc.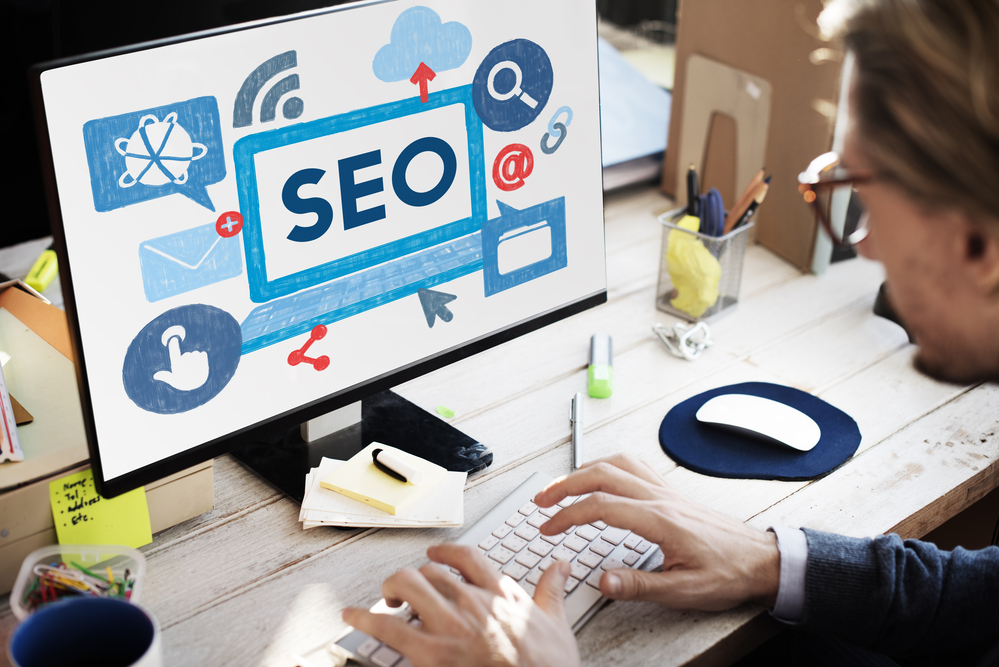 Are you generating sales leads from your website? If not, it likely means search engines are not able to find your site amidst a sea of competitors. But, don't worry. We have hand-selected 8 local search engine optimization (SEO) services that will help you get noticed and enjoy a significant boost to your revenue in 2022.
What SEO Services Do for Your Business
Search engines like Google are the key to unlocking your business growth online. They control such things as: (1) how many people can find your website for related searches, (2) how much trust search users place in your business, (3) whether or not search users can expect to find helpful information on your site, (4) how your business compares to your competitors, and (5) how easy it is to locate your place of business or contact your team for customer service.

In other words, if you do not have a solid standing with search engines online, you are losing sales to your competitors who are already taking advantage of professional SEO services in 2022. The good news? You can use these services to show search engines like Google and Facebook that your business has valuable information which will benefit their users resulting in more site engagement and higher sales volumes.
8 BEST LOCAL SEO SERVICES FOR SMALL BUSINESSES in 2022

1) Custom Websites with Mobile-First Designs
It may seem like a larger investment upfront than the premade themes that everyone uses, but sites that are built from scratch by professional web developers who apply proven SEO techniques to attract search engines to your pages like using mobile-first designs will help you stand out from the competition and achieve better organic rankings in search returns. Why? Simply put - your site will be unique in a sea of copycats with different colors or fonts and it will look stunning on every screen size. Therefore, search engines will be able to locate your site easily among your competitors and return your URLs to search users who are looking for the products and services you offer. Plus, search engines give bonus points in terms of search return rankings to sites that cater to mobile users.
2) Website Content Creation
One way to enjoy top search return rankings is by leaving a trail of search engine bread crumbs on your landing pages. This way, search engines can find your site faster while building trust that your site contains the information search users are asking about. Seems easy enough, right? The truth is there is both a science and art to content creation that goes beyond product descriptions and requires a bit more creative finesse to retain site visitor interest and years of Google training and expertise to perfect the SEO bread crumb trail.
3) Professional SEO Blog Articles
Much like your landing pages, a professionally written blog is another opportunity to attract search engines to your site for improved search ranking performance. But, while many writers will use popular keywords through articles, it is just as imperative to understand when to use those keywords and how to make the article interesting to site visitors or your site could be penalized in search rankings for using baiting tactics. Thus
4) Social Media Postings
Introduce your brand, products, and services to more online users with social media postings, which results in more site visits and other forms of user engagement. More site visits and other forms of engagement mean more people like your site content which then translates into higher rankings in search returns.
5) Group Posting and Sharing
Working with SEO firms like Architechs for the Web has another search engine benefit when it comes to social media posting. Professional media experts will have the knowledge to discover related groups and create or share posts in an informative way that will help those group followers learn about your business. The more your digital footprint grows and the more people who click on your images and links to visit your site, the more search engines will trust your business and boost your search rankings.
6) Google Business Profile Postings
Wish you could share your articles somewhere besides social media platforms? Google offers opportunities to post articles, share company news, help customers find your business contact information, respond to reviews, and interact with customers directly through your Google Business Profile (GBP).
7) Professional Email Services
Expanding your online SEO strategy can also include offline marketing strategies like email campaigns. Not everyone checks their social media account daily, but current customers are likely checking their emails throughout each day. Therefore, your newest product promotions and offerings are more likely to be seen in an email campaign. Plus, by clicking on your images and links, email recipients will visit your site. Yep, you guessed it - the more people visit your site and linger on it, the more search engines pay attention to your content producing higher organic search return rankings.

Where to Find Professional SEO Experts for the Best Local Rankings
The SEO experts at Architechs for the Web are skilled at applying proven techniques and tools for a wide array of industries from medical clinics, law firms, and accounting firms to retailers, manufacturers, and wholesalers. For more than a decade, we have been helping businesses grow their brand, attract more customers, and build customer loyalty online. Let us show you how easy and affordable it is to stand out from the competition.