5 Things to Look for in a Primary Care Physician
Nov 01, 2019
Navarro Medical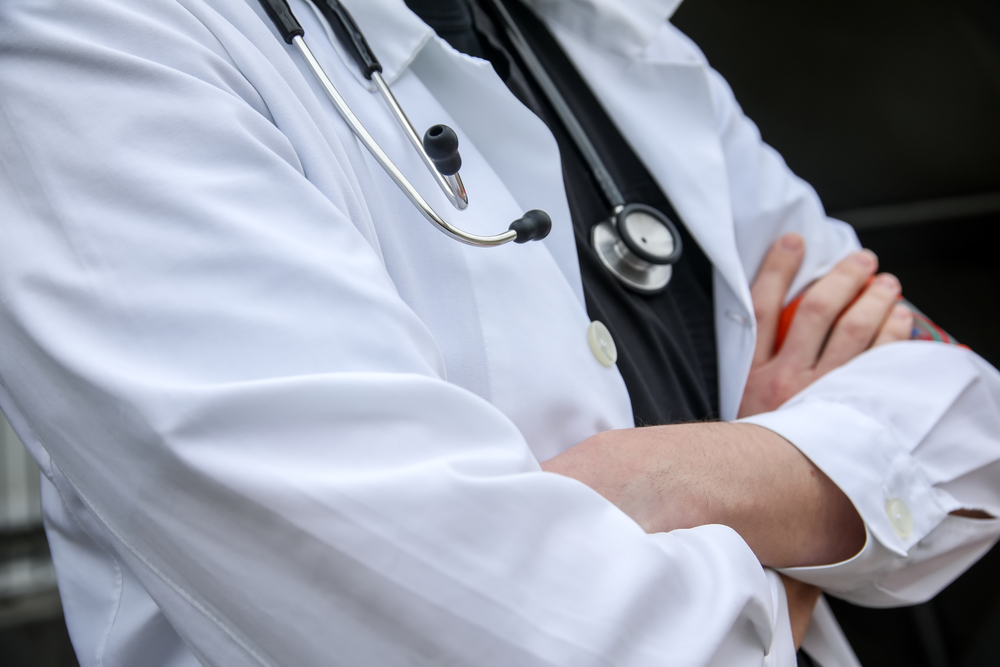 Have you ever wished you had a guide to selecting the best primary care physician for your medical needs? When looking for a new doctor, it can be difficult to know who to trust. This is especially true when you are looking for answers about a specific medical concern. That's why we created this list of questions you should ask before making a decision about the physician who will lead the direction of your medical care.
Does the Physician Accept Your Insurance?
Most physicians work with a variety of insurance carriers. However, depending on the offered rates for services rendered, there are times when physicians are unable to accept a contract with specific insurance providers. Therefore, you should always check with your provider before selecting a new physician. If you do wish to receive treatment from a doctor who is not in-network, ask how to go about adding an out-of-network physician and be sure to inquire about costs as they will likely be higher than using an in-network medical practice.


What do Other Patients Say?
Word-of-mouth continues to reign supreme as the top marketing strategy for any business for a good reason - they offer the value of a first-hand account. If you know of someone who has found relief from an ongoing medical issue by following the treatment plan of a particular doctor, for example, you are probably going to consider scheduling an appointment with that doctor for a related concern you have been experiencing. This is where online reviews, such as those found on Google and Facebook, have become invaluable to both businesses and their consumers alike. While there will always be a few blips in the reviews from time-to-time where someone may have had to wait longer than expected due to an unplanned emergency that took over a few of the appointment time slots or maybe the patient disagreed with the treatment plan, the majority of the physician's reviews online and the word out in the community about the physician should paint an overall picture of the quality of care given at the medical practice.


Is the Physician a Good Listener?
One thing they oftentimes do not emphasize enough in medical school is the importance of carefully listening to one's patient or the parent of a patient. A good physician will ask probing questions about the described symptoms and look for medically-related responses. However, he or she may equally inquire about seemingly unrelated topics, such as lifestyle habits, changes to your routine, or stressors in your home and work environment. If you have something unique or hard-to-define, your physician should demonstrate a keen interest in hearing more about what you are experiencing in an effort to determine the source of the concern instead of chalking it up automatically to old age or stress.


Does the Physician Treat Your Body as a Whole?
Did you know that your body has interconnected sensory nerves that can present pain in one location while the source of the pain is actually stemming from a completely different area of the body? This is known as "referred pain". Of course, a great diagnostic ability to treat your presenting symptoms is an excellent reason to select your primary care physician as it affords you instant relief. On the other hand, if that diagnosis stems only from areas of reported symptoms, how can a reoccurrence of that symptom be avoided in the future? Moreover, how can you be certain new and possibly more severe symptoms will not develop down the road because the underlying source of the original complaint was never found and treated? Therefore, your physician should approach each visit with a whole-body perspective and look for any indications of a greater threat beyond the symptoms that brought you into the office. Using this approach offers a better chance of uncovering the true source of the issue before it becomes harder to treat.


Is the Physician Knowledgeable About Effective Non-Invasive Treatments?
This may seem like a question you should not have to ask. However, not all physicians think alike regarding treatment options. Certainly, you do not want to waste time and money on ineffective treatments. That said, if there is a non-invasive option available that has proven results, you want a physician who is current on the more natural remedies and therapies to allow your body the chance to heal itself. Furthermore, in addition to having knowledge about pharmaceutical, surgical, and natural treatment options, your primary care physician should be willing to research suggestions you make regarding your care that are new or unfamiliar yet have substantial evidence of medical benefits that may be helpful with your care plan.
In conclusion, the main thing to remember when choosing a primary care physician is noticing a personable interest in you as an individual. As old-fashioned as it may seem, finding a physician who is willing to sharpen the attentive listening skills, ask directed lifestyle-related quesitons, and use a natural and holistic approach to patient care when possible is as much in high demand these days as when your great grandparents were growing up. When you couple these diagnositic and treatment strategies with glowing reviews, you can feel more confident in your decisions related to medical care as you have chosen a physician who is focused on finding the least invasive way to get you back to enjoying all you love to do.